What IS a Grange?
The GRANGE, or "Patrons of Husbandry," is a national organization created in 1867 by farmers and ranchers who saw the benefits of cooperative interaction between members of the rural community. A new organization, with its own hall, meant it wasn't necessary to meet in buildings provided by religious, ethnic, or government groups where religious or ethnic minorities might feel less welcome or suspect bias. For lots more info connect to State & National Grange websites, etc. via Oregon State Grange


A community hall for a wide range of activities. Drug-free zones since 1867, Granges never allow alcoholic beverages anywhere on their property. This helps make us a good place for folks with kids. No alcohol helps make for clear heads, and therefore a safer environment for having a good time.


A non-profit organization where folks have a good time while they help provide service to the community they live in. We support children through college scholarships and an annual Easter Egg Hunt & Farm Animal Petting Zoo for the ARC (developmentally delayed children). We sponsor several youth groups including Boy Scouts and 4-H. We do Christmas Caroling for shut-ins, Christmas Food Baskets for less fortunate members of our community, and a Christmas Party open to all. We provide emergency assistance for local fire or flood victims.


Kinton Grange Members include: Scout dads, farmers, moms, a real estate agent, writers, a retired contractor, an arborist, grandmothers, an architect, 4-H leaders, teachers....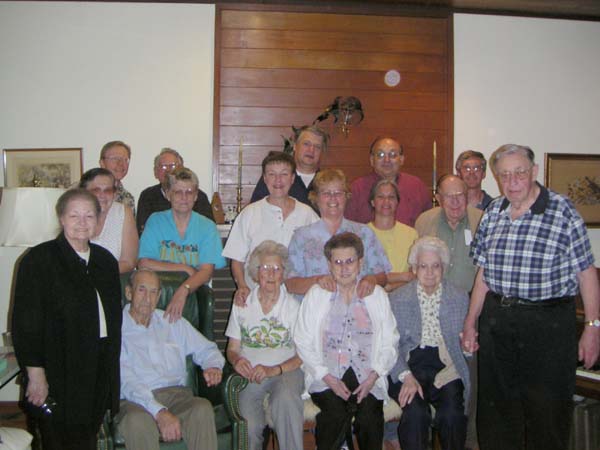 Who are these people and what are they saying? Listen in

Whether it is at a
tasty 4-H pancake breakfast, a rousing theatrical production,
or a clean-up day attended by the faithful few,
we are also a place to be friendly with our neighbors
-- an important part of "community."


Return to Kinton Home


© 1999 by the Kinton Grange
Updated 5/18/1999; 7-5-05; 8-14-08